Thank you for your interest with our critically acclaimed pageant.
Our prestigious pageants are Star-Studded Red Carpet events that have become to be the HOTTEST show!

We've been making celebrities for over 20 years now.

GET YOUR APPLICATION TODAY
We look forward to training you to achieve your goals.
Be a Part of the Glamour, the Excitement, the Jam-Packed Performances, the Celebrities...

Call 310-994-9500 for Applications; Tickets; Host a TABLE; & Sponsorships.
GET INVOLVED WITH THE BEST! CELEBRATING OVER 20 YEARS IN THE ENTERTAINMENT BUSINESS…ENTER TODAY!
EMAIL: info@SouthAsiaInc.com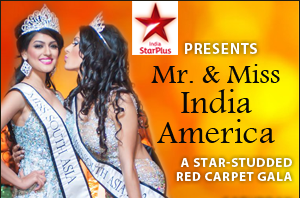 MR./MISS/TEEN/MS./MRS. INDIA AMERICA
FOR APPLICATIONS & MORE INFO, Email:
info@MissIndiaAmerica.com
info@MrIndiaAmerica.com OR
info@MrsIndiaAmerica.com
MR./MISS/TEEN/MS./MRS. SOUTH ASIA
FOR APPLICATIONS & MORE INFO, Email:
info@MissSouthAsia.org
info@MrSouthAsia.org OR
info@MrsSouthAsia.org
BEAUTY OF INDIA Model Search
FOR APPLICATIONS & MORE INFO, Email:
info@BeautyOfIndia.org
info@SouthAsiaInc.com

MR./MISS/TEEN/MS./MRS. INDIA NORTH AMERICA
FOR APPLICATIONS & MORE INFO, Email:
info@MissIndiaPageant.com
info@MrIndiaPageant.com

MR./MISS/TEEN INDIA GLOBE
FOR APPLICATIONS & MORE INFO, Email:
info@MissIndiaGlobe.com
info@MrIndiaGlobe.com

MR./MISS/TEEN/MS./MRS. INDIA CALIFORNIA
FOR APPLICATIONS & MORE INFO, Email:
info@MissIndiaCalifornia.com
info@MrIndiaCalifornia.com OR
info@MrsIndiaCalifornia.com
MR./MISS/TEEN/MS./MRS. INDIA GALAXY
FOR APPLICATIONS & MORE INFO, Email:
info@MissIndiaGalaxy.com
info@MrIndiaGalaxy.com OR
info@MrsIndiaGalaxy.com
MR./MISS/TEEN/MS./MRS. SOUTH ASIA USA
FOR APPLICATIONS & MORE INFO, Email:
info@SouthAsiaInc.com

MR./MISS/TEEN/MS./MRS. SOUTH ASIA NORTH AMERICA
FOR APPLICATIONS & MORE INFO, Email:
info@SouthAsiaInc.com

MR./MISS/TEEN INDIA GLOBAL
FOR APPLICATIONS & MORE INFO, Email:
info@MissIndiaGlobal.com
info@MrIndiaGlobal.com

MR./MISS/TEEN/MS./MRS. SOUTH ASIA AMERICA
FOR APPLICATIONS & MORE INFO, Email:
info@SouthAsiaInc.com

MR./MISS/TEEN/MS./MRS. SOUTH ASIA CALIFORNIA
FOR APPLICATIONS & MORE INFO, Email:
info@SouthAsiaInc.com

MR./MISS/TEEN/MS./MRS. INDIA EAST COAST
FOR APPLICATIONS & MORE INFO, Email:
info@MissIndiaPageant.com
info@MrIndiaPageant.com

MR./MISS/TEEN/MS./MRS. INDIA WEST COAST
FOR APPLICATIONS & MORE INFO, Email:
info@MissIndiaPageant.com
info@MrIndiaPageant.com

GET INVOLVED WITH THE BEST! CELEBRATING 20 YEARS IN THE ENTERTAINMENT BUSINESS…ENTER TODAY!
CALL (310)994-9500 or email: info@SouthAsiaInc.com